Restorative Alignment and the Yin Yoga Meridians | 50 hours YACEP | February 11 – 18, 2022
Details
Start date:
February 11, 2022 (18:00)
End date:
February 18, 2022 (13:00)
Place:
Solstice Yoga Center, San Agustinillo, Oaxaca, México.
---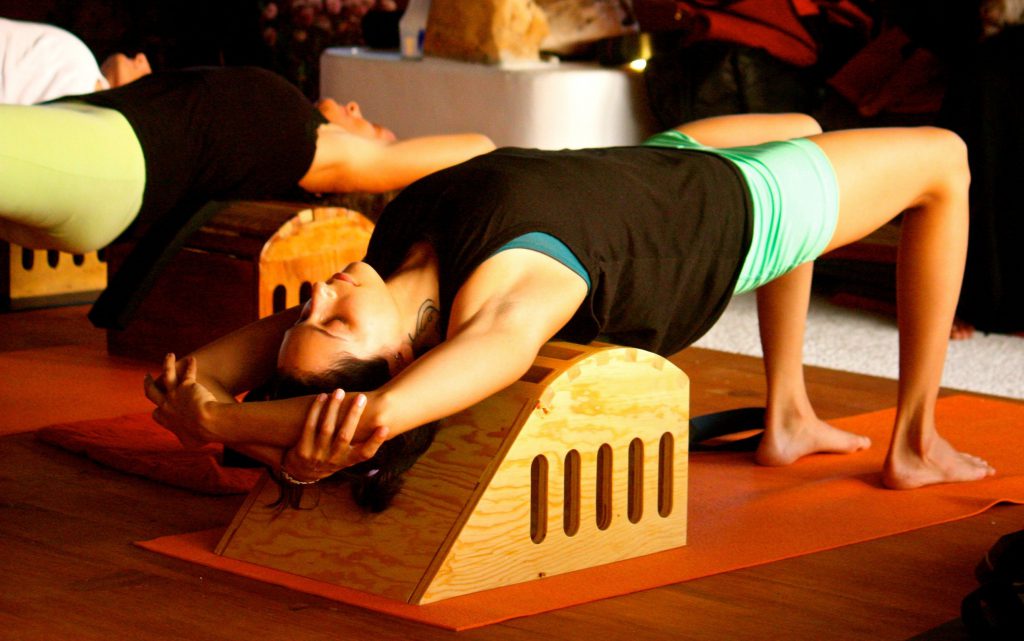 05 spots available
*Accommodation is not available at the moment, if you register for the course you will need to find separate accommodation.* 
- The meeting of Restorative Alignment and the Yin Yoga Meridians -
Life consists of happy and difficult moments and they are both important to have a full life. Living on an excessive wave of emotions, however, unbalances the Yin-Yang energy, which in turn causes a blockage in the meridians and impairment of vital organ functions.

During this 7-day continued education, we will combine the restorative and relaxed strength with stretching different meridians in our body.

Course topics
Grief and sadness (Lungs/large intestine).
Pensiveness and worry (Spleen/stomach)
Joy and excessive excitement (Heart/small intestine)
Fear (Kidney/urinary bladder)
Anger (Liver/gall bladder)
How to conduct a successful online class.